June 17, 2022 8:00 PM - 9:45 PM
Ian  Fidance, Paul Thompson, Ben Bankas, Rob Mailoux and More!
Ian Fidance
Ian Fidance is an offbeat yet upbeat New York City comic, actor, and writer from Wilmington, Delaware. He's the host of "Ian's Infinite Playlist" which airs every week on SiriusXM radio. He's been featured on "This American Life" and is a popular guest on podcasts and radio shows alike. He co-starred in the latest season of "The Last OG" with Tracy Morgan, was featured on "This Week at the Comedy Cellar" on Comedy Central, was a contributing writer on the last season of Crank Yankers, also on Comedy Central, and has done punch up work on Michelle Obama's children's cooking show "Waffles + Mochi" on Netflix.
As an actor, Fidance was in the prestigious TriBeCa Film Festival for his role in "MotherStruck" the Cynthia Nixon directed, Rosie O'Donnell produced short film about a lesbian couple raising a child. Fidance has acted in commercial campaigns for Nike, Nikon, Jet Blue, and TikTok, and has been written about in The New Yorker and the New York Times. He can be seen performing nightly at the iconic Comedy Cellar in the heart of New York City's Greenwich Village and his first stand up album debuted at #1 on the iTunes comedy charts. He currently resides in Brooklyn.
Paul Thompson
Paul Thompson is one of the fastest rising performers in Canada right now. Performing from a young age he has worked with such acts as Brian Posehn, Joe Rogan, Luenell, Kenny vs. Spenny and more. He has toured all of Canada and throughout the UK spreading a unique and unforgettable style of performing. He had a #1 comedy album on iTunes and has headlined Kenny Robinson's famous Nubian Show. He recently made his debut at Just For Laughs taping a set for Kevin Hart. Amongst stand up he is also an active actor, best known as the voice of Wishbone for 3 seasons.
Ben Bankas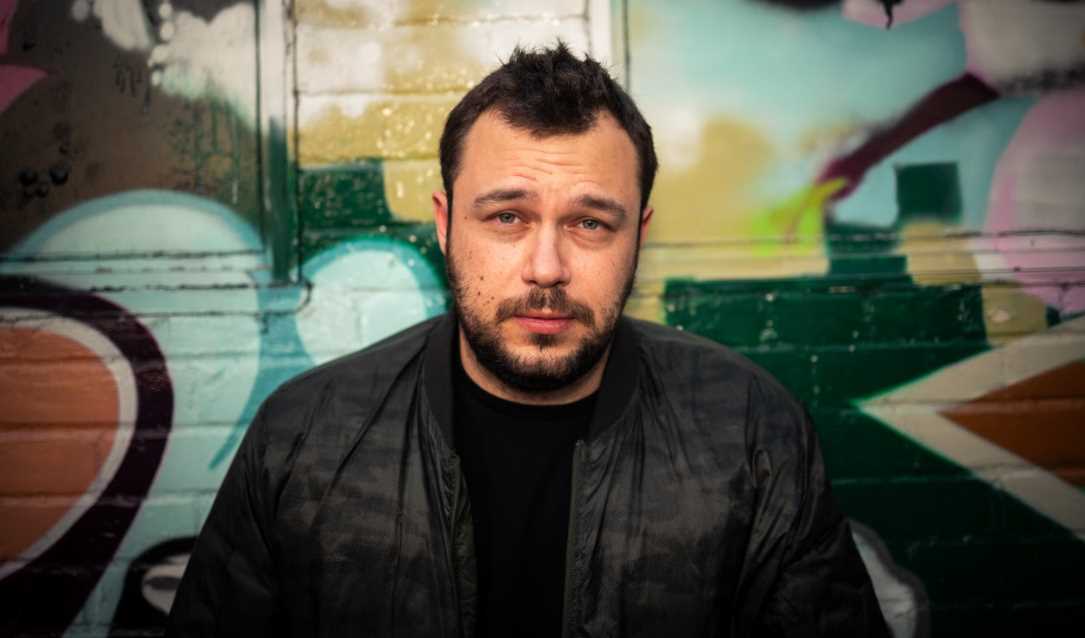 Ben Bankas is a controversial stand-up comedian, actor , producer and podcast personality based out of Toronto, Canada.
Ben is infamous in the Toronto stand up scene for going against the mainstream comedy narrative that plagues Canada's comedy industry today.
Ben is the host of The Ben Bankas Podcast, is a former comedy contributor to Rebel News and now tours Canada performing stand-up comedy with Yuk Yuk's International.
He has been featured in CBC, Blog To and NOW magazine for his unparalleled comedy stylings
Rob Mailoux
Rob is both adopted and divorced, just generally unwanted. He was arrested at the G20 and asked to open for rock group System of a Down, before he was asked not to.
He's appeared on popular podcasts like Doug Loves Movies, The Todd Glass Show, Legion of Skanks and Bertcast. Toured across Canada with Doug Stanhope and hosted at Just For Laughs for WWE legend Mick Foley. In 2012 he was selected amongst thousands by Dailymotion.com to perform at the Montreux Switzerland comedy festival, where he bombed.
Links to all Shows:
Ian Fidance and Guests – Friday June 17 8PM Toronto
Ian Fidance and Guests – Friday June 17 10:30 Toronto
Ian Fidance and Guests- Saturday June 18 8PM Toronto
Ian Fidance and Guests- Saturday June 18 10:30PM Toronto
Buy Tickets Below!!
---
Event
Price
Cart
Friday Night Headliners Show – June 17th 8PM

$

25.00